EasyChair tutorial – Abstract submission
1. Log in to conference system
If you already have EasyChair account then use your User name and Password to log in. Otherwise click on create an account and proceed according to instructions.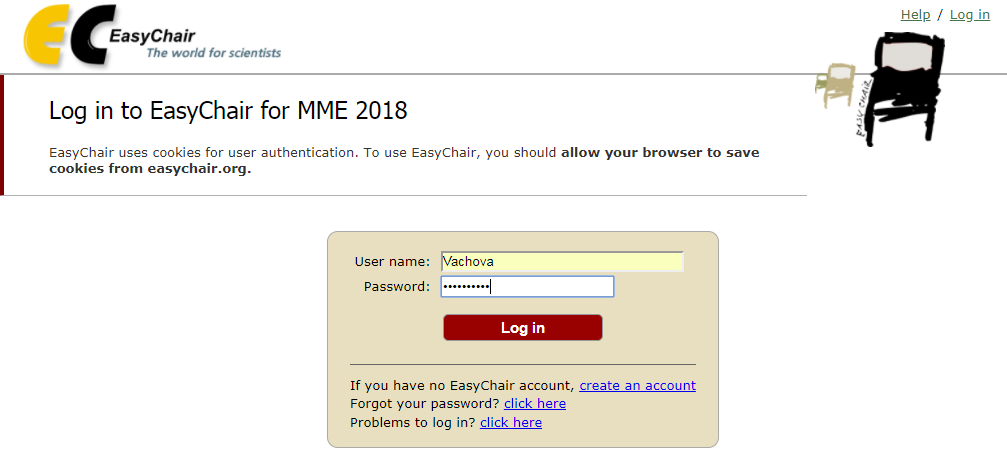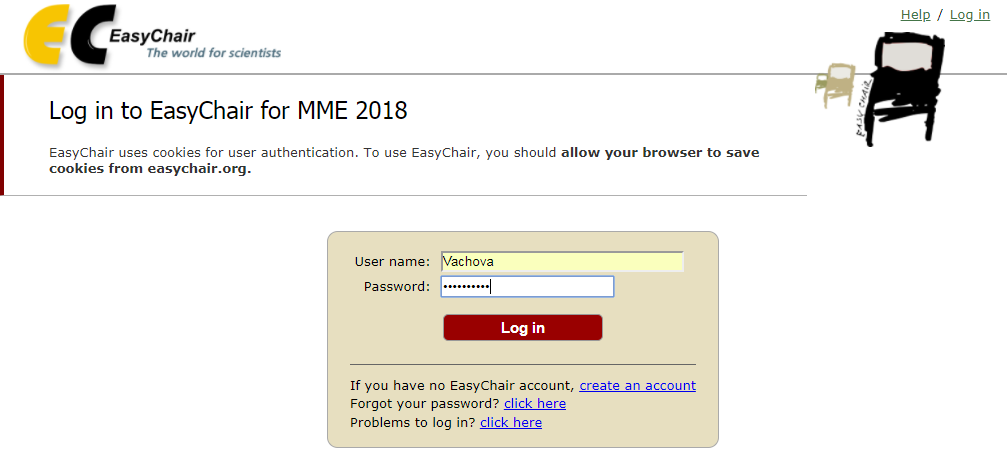 2. Submitting an abstract


Follow the instructions and fill in requested information. At first fill in author or authors information. You may speed up process by clicking on click here to add yourself.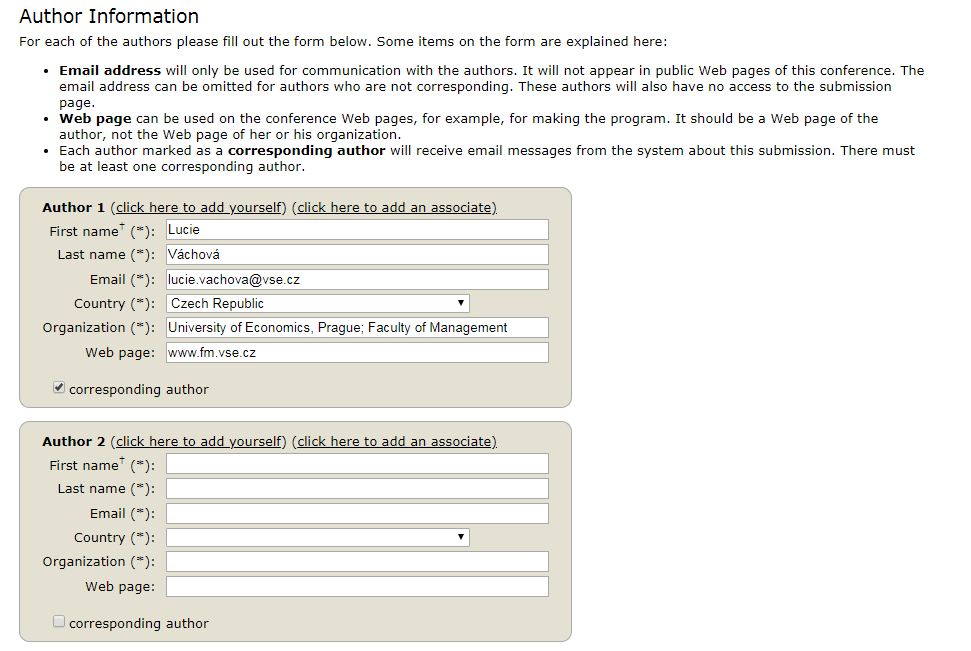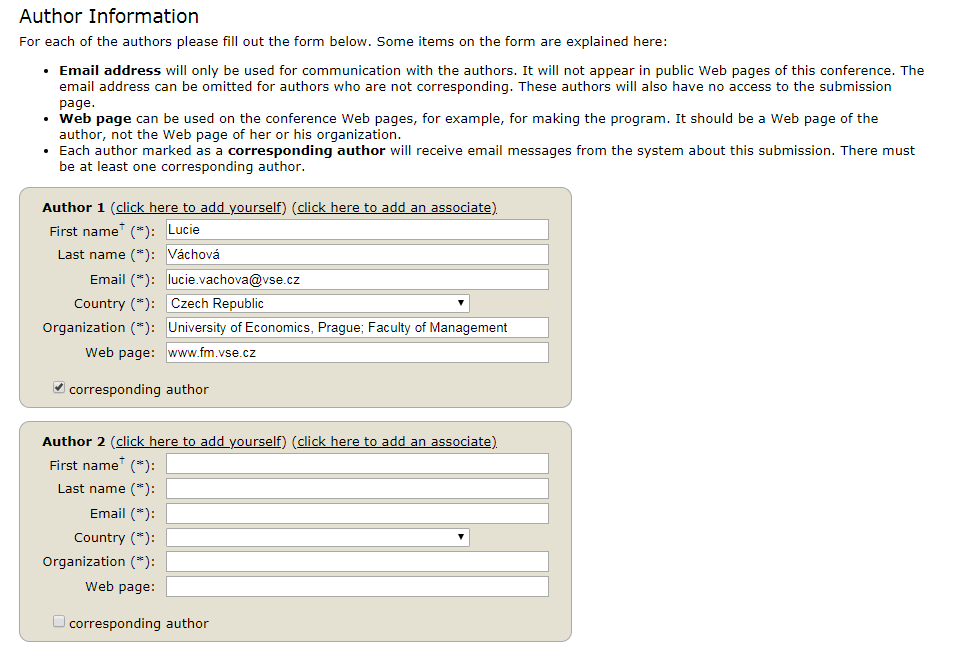 Fill in Title, Abstract and a list of keywords that describe your paper. You must specify at least three keywords, one per line.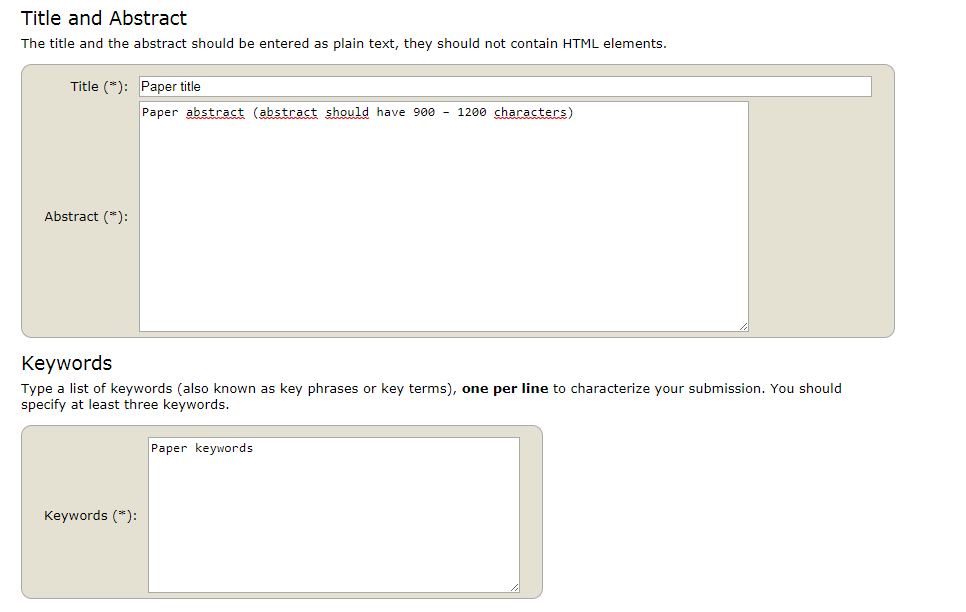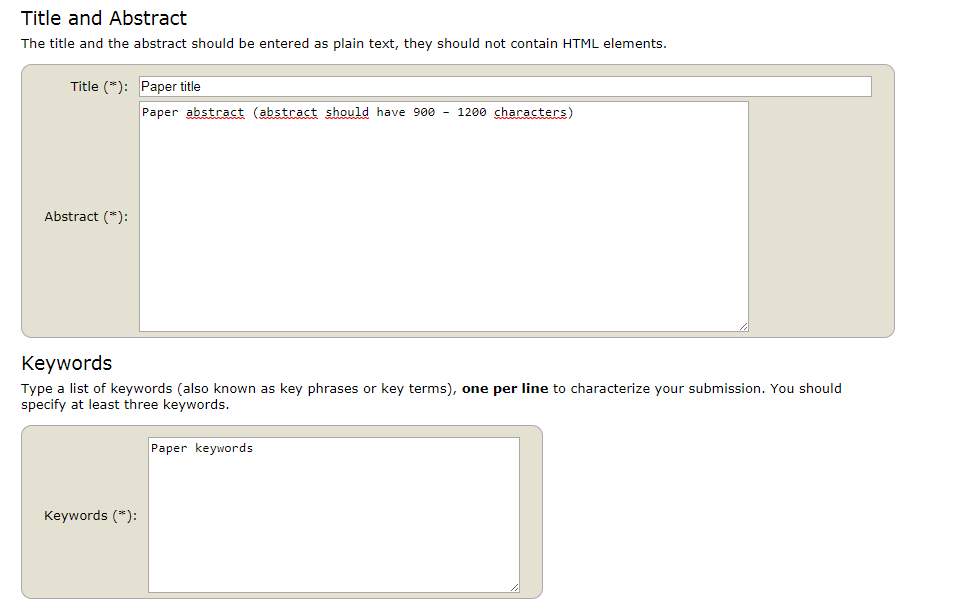 Choose Category. PhD students wishing to participate in the PhD students competition must indicate this by choosing "PhD students competition paper".


Upload a PDF version of your abstract into the Submission box. Click on Submit button. Do not press the button twice: uploading may take time!


You will see basic information about your submission. Back on this page you can get anytime by clicking on Submission # (# denoted number of your submission) in main menu. If you need to make any changes in your submission (update information, update authors, submit a new version or withdraw your submission), use the links on the right side.